Produženi vikend s djecom u Kopenhagenu i izlet u Malmö.
Autor: Dario Rastovčan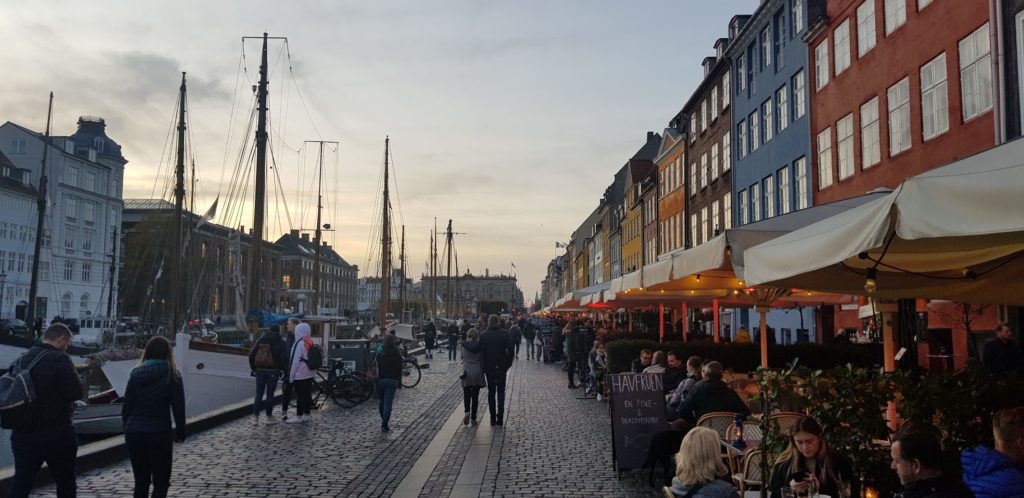 Kada sam u lipnju kupovao avionske karte za Kopenhagen, nisam previše razmišljao o tome kako je na sjeveru Europe vrijeme u listopadu dosta opakije i hladnije nego u Hrvatskoj. U glavi mi se tada vrtilo više destinacija i mogao sam definitivno izabrati neku topliju, no privlačila me je pomisao da ću uskoro posjetiti bar jedan mali djelić Skandinavije, jednu potpuno drugačiju kulturu življenja, jedan drugi mentalni sklop ljudi, uživati u arhitekturi sjevera. Posebno me je kao "prometnjaka" privukla činjenica da ćemo moći posjetiti i Malmö koji se nalazi na krajnjem jugu Švedske i koji je povezan preko Oresundskog kanala podmorskim tunelom i prekrasnim mostom iznad Baltika s Danskom te da se iz Kopenhagena do Malmö-a može doći vlakom za samo 35 minuta.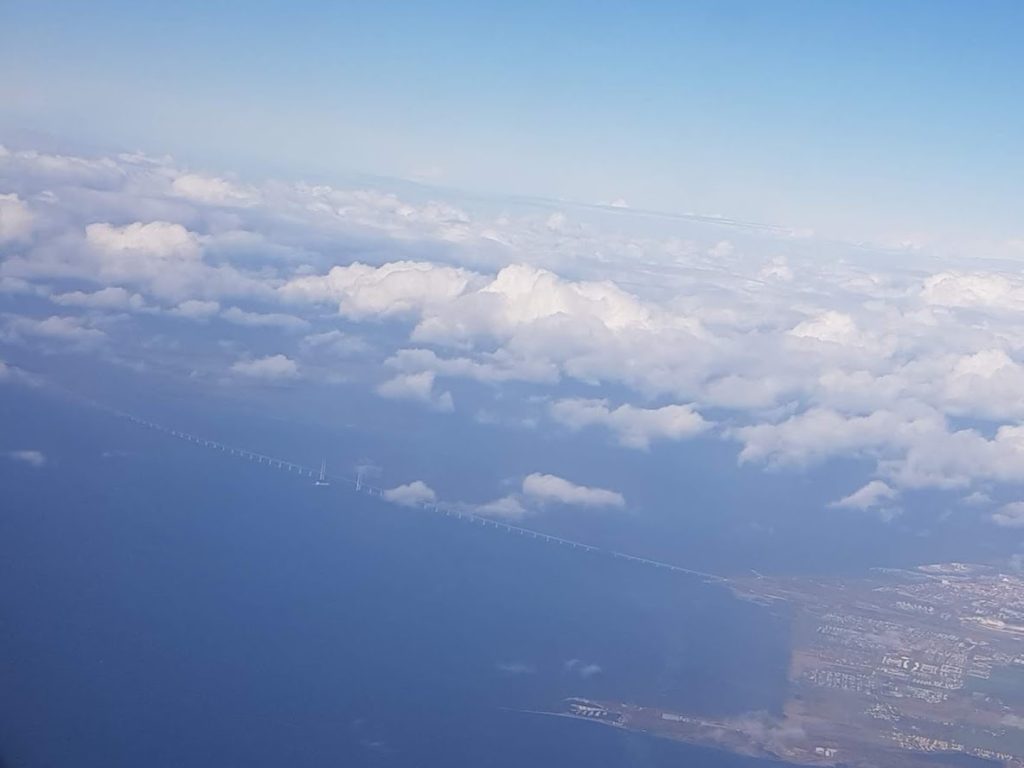 Kopenhagen je dobro zračno povezan s Zagrebom i let traje samo 1.45 min. Karte se mogu relativno povoljno kupiti ako ih počnete tražiti bar četiri mjeseca ranije kao što sam ja činio te sam povratnu kartu platio 95 eura. Na put sam s obitelji krenuo krajem listopada iz "ljetnog" Zagreba jutarnjim letom tako da smo već oko deset sati bili u Kopenhagenu te smo imali cijeli dan na raspolaganju. Koncept cijelog putovanja bio je podređen našim dvjema malodobnim kćerima. Kopenhagen je idealana destinacija ako želite poći negdje s djecom, što veličinom, što sadržajem koji nudi djeci. Jedino morate upozoriti djecu da moraju paziti na bicikliste jer oni imaju prednost čak i pred njima , a ima ih jako puno. Sam grad je po broju stanovnika približno jednak Zagrebu i ima oko 800 tisuća, ali sam već drugi dan imao osjećaj da je taj grad barem dva puta veći od Zagreba. U čemu je tajna, pa u tome da je on prijestolnica moćne Kraljevine Danske i da je još u dalekoj prošlosti razvijao koncept velikoga grada, a što se može vidjeti na svakom koraku kroz grandiozne kraljevske palače, prekrasne kanale, ljupke gradske ulice, raskošne parkove itd.
Put metrom od Zračne luke do centra traje samo petnaestak minuta. Danski metro je jedan od najboljih i najmodernijih na svijetu, a po čistoći se može mjeriti s restoranima. Karta u jednom smjeru kroz tri zone do centra iznosi 36 kruna ili kuna jer je odnos isti, a za klince pola cijene. Švercati se možete, ali ako vas uhvate, platit će te kaznu od 750 kruna, pa tko voli nek´ izvoli što naravno ne preporučujem. Smješteni smo bili u centru staroga grada pored trga Kongens Nytorv. Inače za Kopenhagen kažu da ima dva centra, ovaj u starom gradu i Rådhuspladsen na kojem se nalazi gradska vijećnica. Udaljeni su svega malo više od kilometar odnosno petnaestak minuta hoda po glavnoj i predivnoj ulici Strøget koja je jedna od najdužih pješačkih ulica u Europi s dućanima svih svjetskih poznatih brendova. Za obilazak takvih dućana kao i za kavice pripremite si bogat proračun jer su cijene astronomske za naše pojmove. Svakako preporučujem da si za smještaj pronađete apartman i to dosta ranije jer možete povoljnije proći. Mi smo bili smješteni u jednom prekrasnom velikom stanu u ulici Ny Adelgade u srcu Kopenhagena što nam je uvelike olakšalo obilazak grada, klopu i odmor nakon dugačkih šetnji, a kojeg smo povoljno rezerviranog preko Booking-a.
Moram priznati da se uvijek temeljito pripremim za svako putovanje. Kada dođem u neki grad već ga dovoljno poznam jer sam ga dobro proučio na google maps, pronašao gdje se nalaze pojedine znamenitosti, dobri restorani, zabavni parkovi za djecu itd što nam je i u Kopenhagenu olakšalo kretanje po gradu te uštedjelo vrijeme. Tako smo prvi dan odlučili malo prošetati gradom i posjetiti Nacionalni muzej Danske. Prvo odredište nam je bila stara luka Nyhavn koja se nalazila blizu našeg smještaja i bila je idealna polazišna točka za naš obilazak. Nyhavn je mala luka u centru Kopenhagena koju je 1671 g. kralj Christian V dao prokopati kako bi brodovi sa dostavom mogli doći čim bliže centru grada i gradskoj tržnici koja se nalazila u blizini palače Christiansborg. Nekoć zloglasna luka poznata po pivu, mornarima i prostituciji, danas je, sa svojim šarenim pročeljima zgrada, glavni motiv svih razglednica i turistima najveća atrakcija u Kopenhagenu.
Na sunčanoj strani luke niz je kafića i restorana koji su gotovo uvijek puni. Iz luke smo prošetali do doma kraljevske danske obitelji Amalienborg. Danska monarhija najstarija je preostala monarhija u Europi i četvrta najstarija na svijetu. Kraljevina Danska je bila konsolidirana već krajem 8. stoljeća. Služi sve do danas što je čini najdužom monarhijom u Europi. Današnja kraljica Danske je Margrethe II. Nažalost nismo stigli na podnevnu smjenu kraljevske straže ali smo imali sreće da je presretnemo na odlasku s trga. Pored Amalienborga nalazi Frederiks kirke tkz. Mramorna crkva koju smo također obišli.
Na putu prema Nacionalnom muzeju prošetali smo se ulicom Strøget i uživali u gradskoj vrevi. Nacionalni muzej je klasika i uglavnom se da primijetiti da su Danci u svojoj prošlosti bili osvajači. U sklopu Nacionalnog muzeja nalazi se i muzej igračaka i dječji muzej koji je interaktivan te smo se tu zadržali jer je bilo jako zabavno.
Slijedeće jutro smo se pješice uputili prema još jednoj bivšoj kraljevskoj rezidenciji, dvorcu Roosenborg koji nam je bio u blizini i bio je na putu prema našoj slijedećoj destinaciji Eksperimentariumu. Nalazi se u jednom od najljepših vrtova Kopenhagena Konges Have. U toj prekrasnoj građevini nizozemske renesanse danas se čuva kraljevski nakit i ostala kraljevska blaga.
Naravno da to djecu nije zanimalo već smo sjeli na bus i pravac Hellerup gdje je smješten svjetski znanstveni centar Eksperimentarium koji je obnovljen i ponovno otvoren 2017. Experimentarium oživljava znanost putem praktičnog istraživanja kroz igru. Tri unutarnja kata s 18 interaktivnih izložbi o znanosti i tehnologiji, interaktivni krov, znanstvene emisije, restoran…mjesto je posebno popularno kod obitelji i nudi sate zabave za cijelu obitelj. Ukratko jedna ogromna interaktivna znanstvena igraonica za djecu i odrasle iz koje smo jedva izašli nakon jedno tri sata.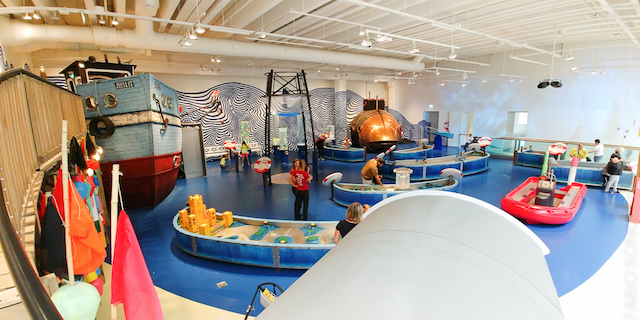 Veličinu Kopenhagena sam zapravo uvidio vozeći se gradskim busom gdje se kilometrima vozite kroz grad i cijelo vrijeme kao da ste i dalje u centru grada. Ljepota grada bila je rezervirana za vožnju brodom. Iz busa smo se iskrcali na Konges Nytorv gdje se nalazi stara luka Nyhavn odakle kreću obilasci brodom. Vožnja brodom dočarala nam je raskoš i usklađenost modernog i kraljevskog Kopenhagena.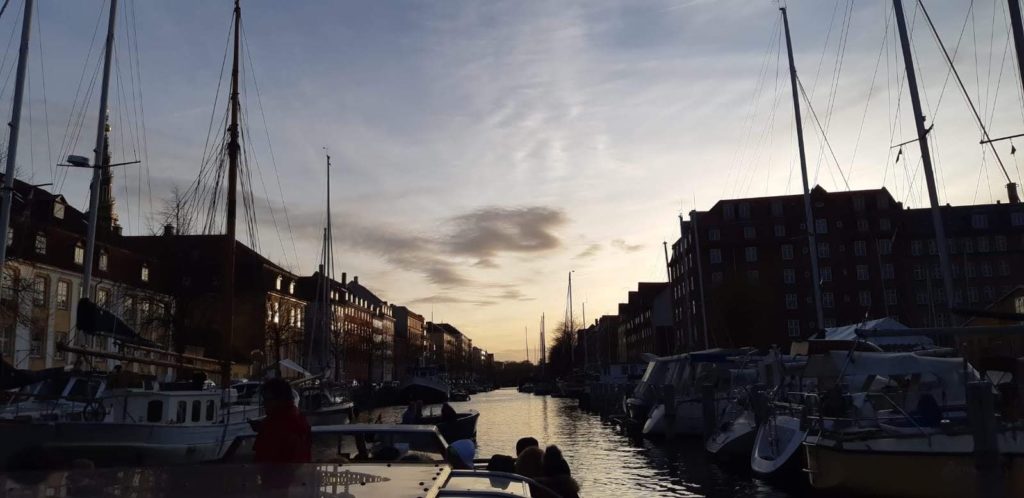 Vrhunac moderne arhitekture je najmodernija i najskuplja nacionalna operna kuća na svijetu pored koje smo se provezli na putu do simbola Kopenhagena "Male sirena". Nova moderna spalionica na kojoj se nalazi skijalište plijenila je poglede tijekom vožnje dok nismo ušli u Christianshavns kanal koji nas je opet vratio u prošlost u koju se umiješao "Crni dijamant", suvremeno djelo moderne arhitekture, nova zgrada Kraljevske danske knjižnice.
Nakon jednosatne vožnje brodomu u kojoj su djeca uživala i gdje smo se svi malo odmorili od hodanja uputili smo se po ulici Strøget do drugog najstarijeg zabavnog parka u svijetu Tivoli koji se nalazi u strogom centru grada i za kojega je preporuka da se posjeti kada padne mrak jer je onda zbilja čaroban . Po uzoru na ovaj park Walt Disney je napravio svoj Disneyland nakon posjeta Kopenhagenu. Zanimljivo je da se najstariji zabavni park na svijetu Bakken nalazi samo desetak kilometara dalje ali jednostavno ne možete sve obići u tri dana. To je ujedno bio vrhunac boravka u Kopenhagenu gledanog iz dječje perspektive.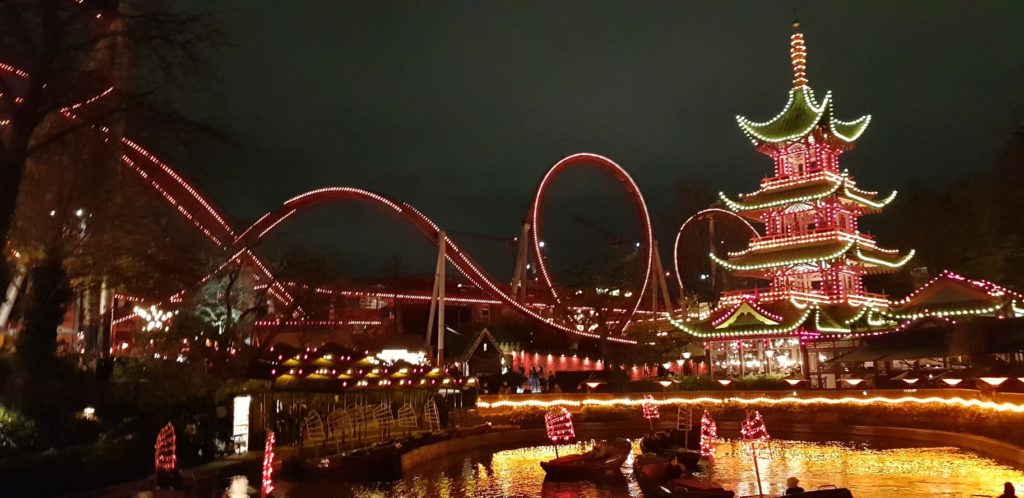 Zadnji, treći dan boravka smo nastavili u istom tonu prema dječjim željama. Na putu za Malmö posjetili smo Aquarium koji se nalazi neposredno uz zračnu luku i lako se dođe do njega s metrom. Preporuka je svakako doći oko 9h kada se otvara jer kasnije nastaju velike gužve. Za djecu, a i za roditelje je to bio veliki doživljaj jer oko vas plivaju ogromne raže, morski psi itd. , gledate se oči u oči, ali na sreću staklo vas dijeli.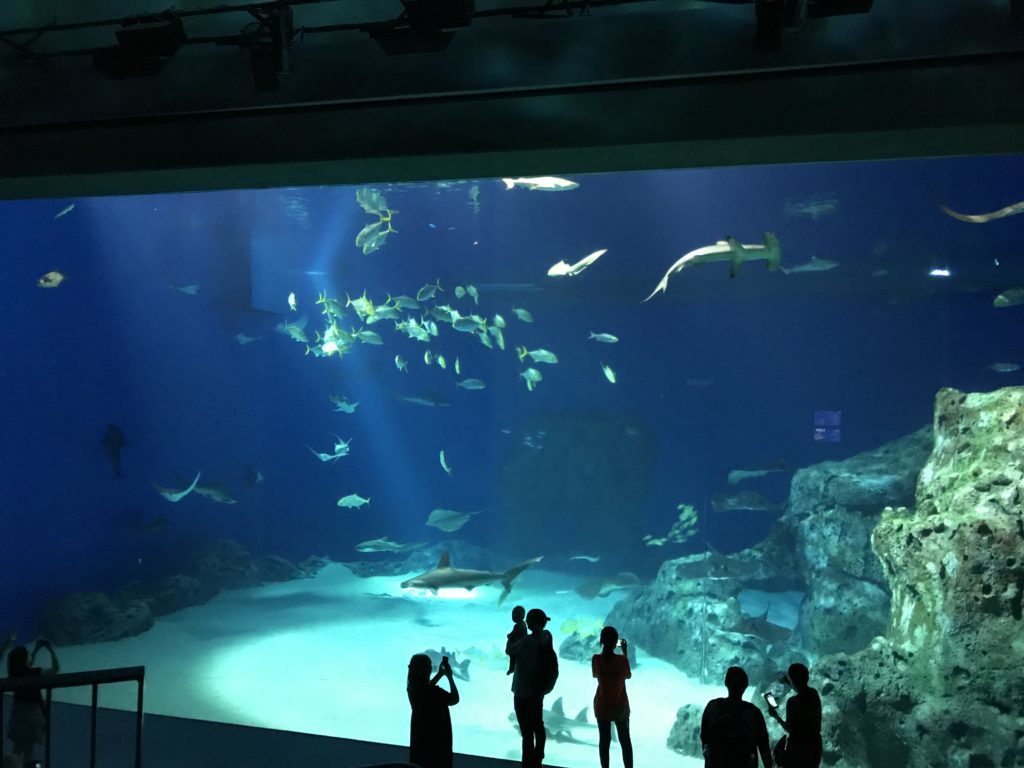 Vlak za Malmö "hvatali" smo u zračnoj luci. Karte smo kupili nabrzaka preko aplikacije Omio. Cijena za odraslu osobu u jednom smjeru iznosila je oko 11 eura, a za djecu pola cijene. Vožnja je trajala dvadesetak minuta jer se ulaz u tunel ispod Öresunda nalazi odmah pored zračne luke. Nakon tunela ispod mora put Malmö -a vodi nas na Öresundski most koji je najduži kombinirani most-tunel za automobilski i željeznički promet u Europi te najduži most na svijetu koji prelazi neku državnu granicu.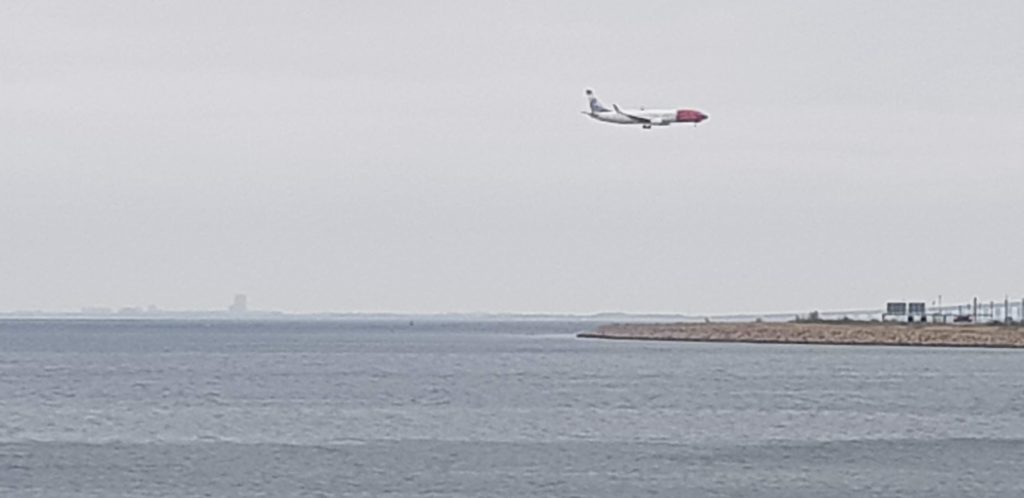 Silaskom s mosta se ulazi u predgrađe Malmö -a grada koji se razvio šezdesetih godina prošlog stoljeća, a osobito nakon 2000. godine kada su prometno povezane Švedska i Danska preko navedenog kanala. U Malmö -u se nismo dugo zadržali ali dovoljno dugo da se prošetamo centrom grada i osjetimo atmosferu. Svakako posjetite prekrasan mali trg Lilla torg i udahnite dašak prošlosti toga grada.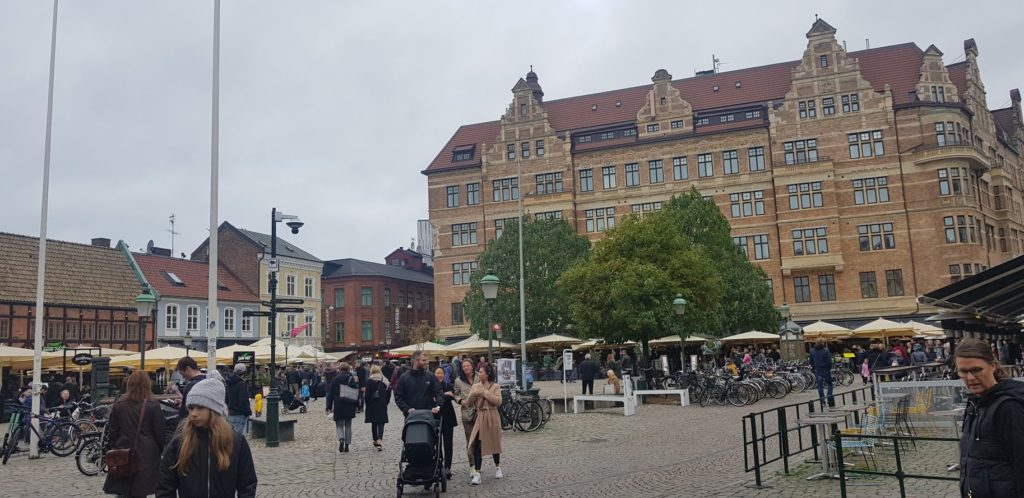 Nalazi se pokraj glavnog trga i ujedno vam mogu preporučiti restoran Piccolo Mondo koji se nalazi između ta dva trga. Cijenom je pristupačan, a hrana je ukusna, domaća talijanska 🙂 .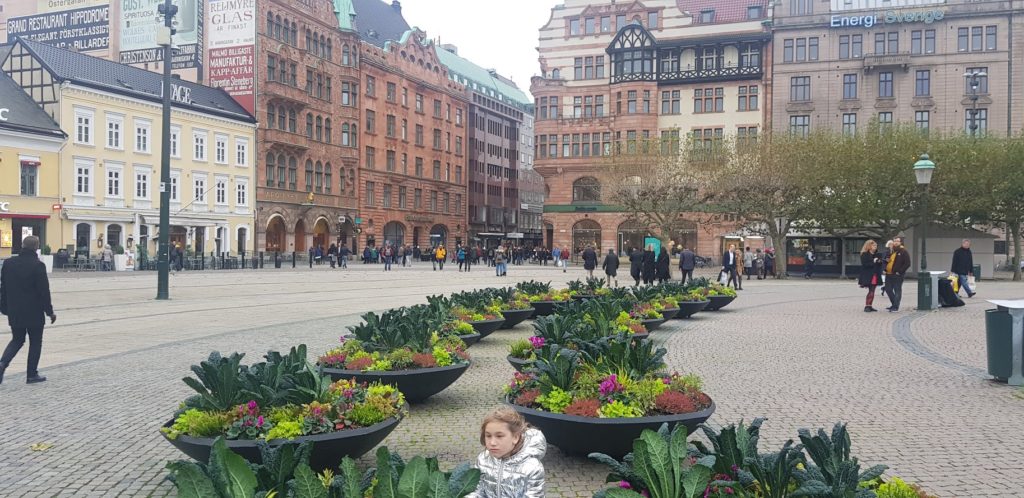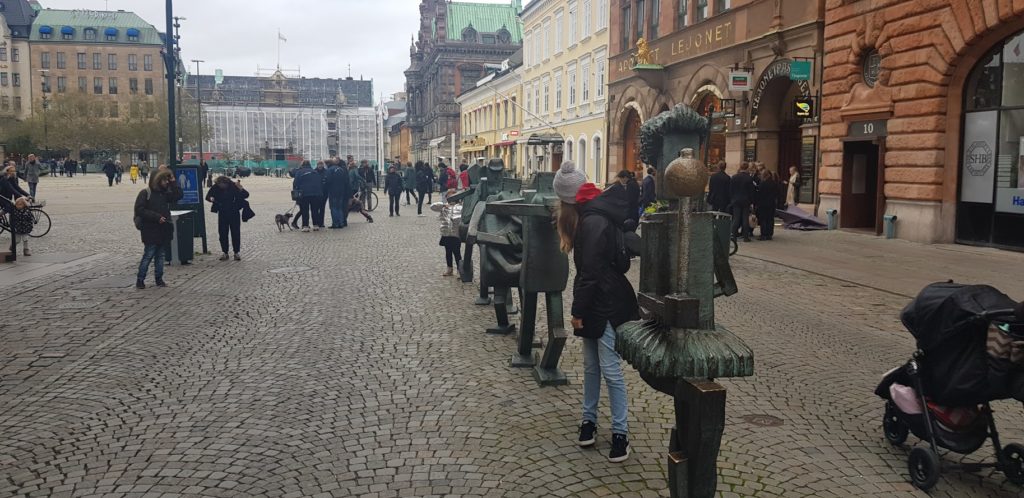 Vrativši se predvečer u Kopenhagen imali smo vremena dovoljno za obilazak još jednog od muzeja u gradu i odluka je pala na Design Museum Copenhagen. Dovoljno je reći da je danski dizajn svjetski brend. Bilo bi vrlo iscrpno nabrojati sve velikane danskog dizajna i njihova remek-djela pa je najbolje da dođete i sami se uvjerite.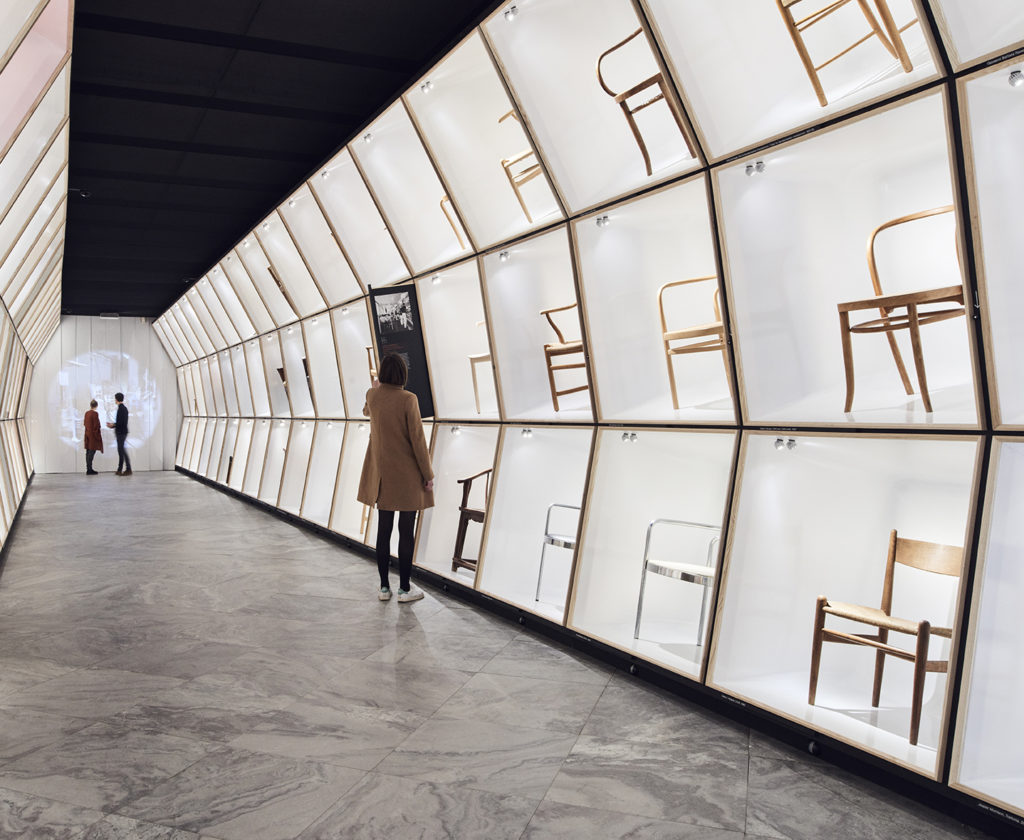 Tijekom cijelog boravka u Kopenhagenu nismo se odvajali od svoje Revolut Mastercard kartice. Sa sobom u Dansku niti bilo gdje ne morate nositi gotovinu jer ako je slučajno trebate možete je podići na bilo kojem bankomatu bez provizije. Dovoljno je da imate kune na njoj, a ona će vam preračunati svako plaćanje u danske krune po najpovoljnijem tečaju. Slijedeće jutro smo se oprostili od Kopenhagena s željom da se vratimo što prije. Na odlasku se nisam ponovno mogao načuditi veličini zračne luke u Kopenhagenu koja je usput rečeno raj za šopingholičare tako da ako namjeravate još nešto kupiti prije leta, krenite ranije….
Galerija slika : Kopenhagen i Malmö